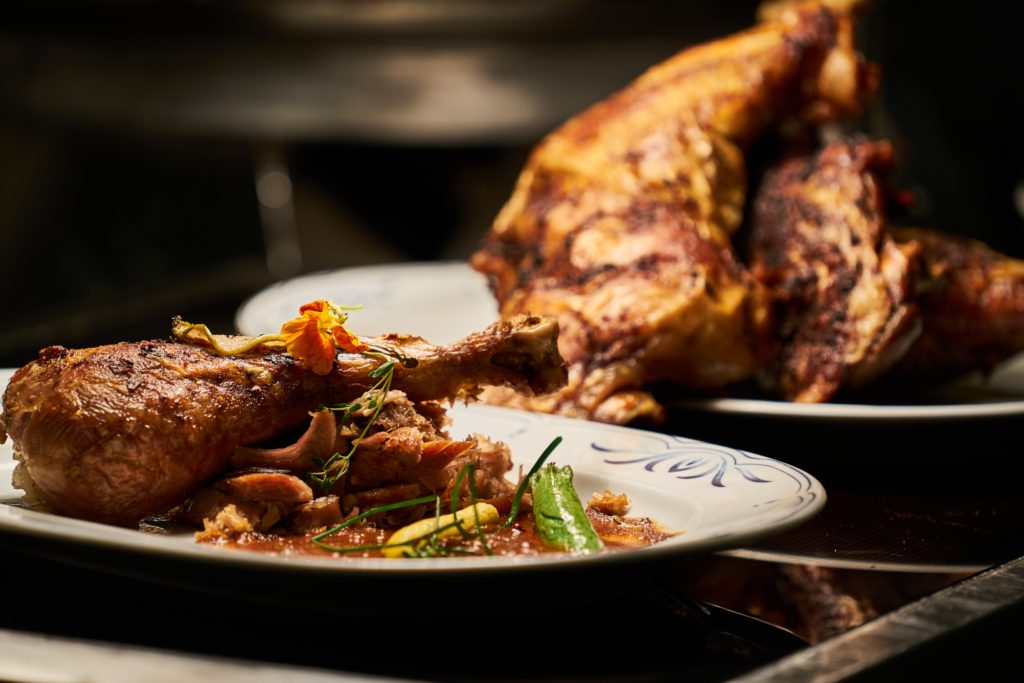 Mmm, mmm. I'm excited just thinking about it. The yearly trip to the Brazilian Steakhouse. Remarkably, we do have them this far north. I hope you forgive me for going whole South Dakota on you, but we do tend to love our meats. While meat can come in many types, my favorite is by far, the Buffet. So, get your boots on, starve yourself for a day, and come with me to one of my favorite places on Earth, The Brazilian Meat Buffet. 
This particular restaurant is not something one goes to on a whim; one needs to add to the calendar months in advance, to anticipate, to long for. Your first time, you had never even heard of such a place. Perhaps you saw an advertisement. Perhaps a family member or friend told you about it. But one day, you decided to take the leap and set the date. It is a difficult decision to go to this new-fangled place. What if you don't like it? It's expensive! The day of the event, you must absolutely starve yourself to get the most out of the experience. When you are finally madly hungry, it's time to go. No snacking, mind you. And wear something that doesn't take a stain because you are about to make a fool of yourself.
Leave your shame at the door and come on in. You will be greeted by amazing servers, called Gauchos, who carry around meat. Every bit of meat is on a skewer and soon, ready for your indulgence. They try to get you to fill up at the salad bar. I caution you to avoid this pitfall. As tasty as it may be, it will never leave you satisfied. Be patient, and the meat will come to you. And when it comes, it really comes.
There are two phases of meat consumption at the Brazilian Steakhouse. Phase 1 is when they finally start coming around to you. Gaucho after Gaucho carrying meat after meat comes around, perhaps interrupting your conversation, to boast of his ware. You don't mind the interruption, you are absolutely starving. The hallmark of this phase is the determination to try every type of protein that comes out, searching for that golden tastiest cut you will get to brag to your friends about later.  You continue gorging and everything is amazing.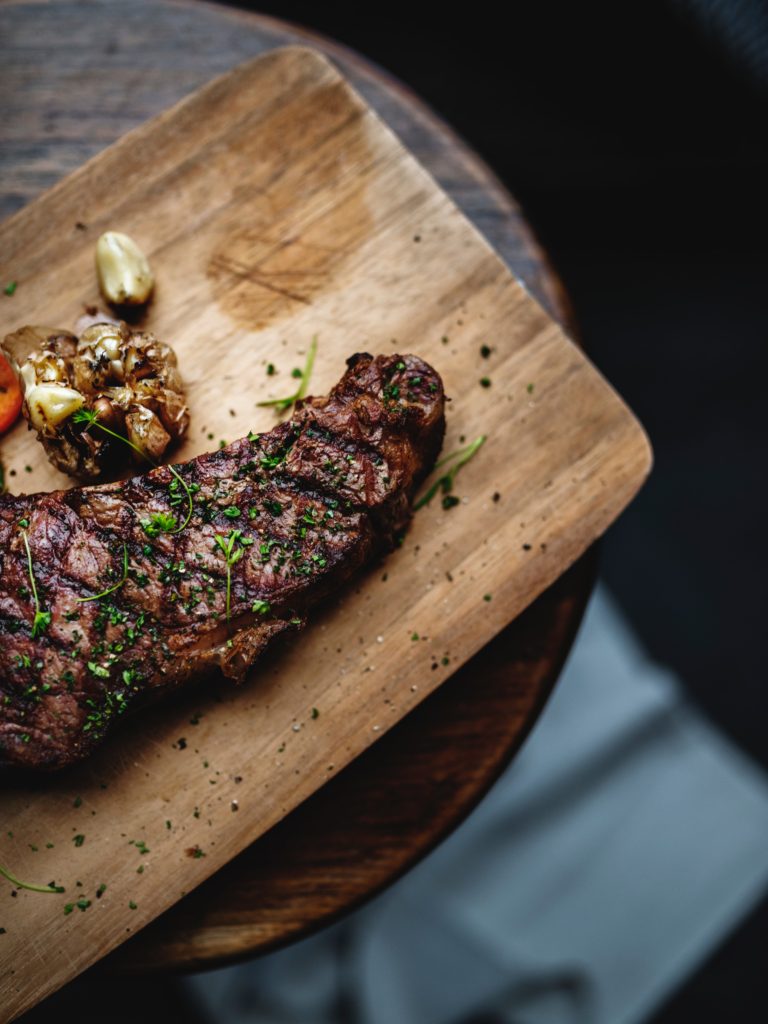 Uh oh. I'm Getting Full
The end of phase 1 is when you get that first ping of satiety. When your brain finally gets the signal that your stomach is getting full. A moment of panic sets in: "I won't get to try them all!", you think. And you might be right. You realize that you must become selective, but how? How, indeed. You see, the Brazilians have got you covered. They have this ingenious little plastic or cardboard token on the table. One side is green, and is labeled some form of "keep feeding me" in Portuguese and one side is red, and says "I overate", at least I think that is what it says. Now you are in phase 2.
You now need to be selective about what you eat and what you pass up. Once you go red, the Gauchos stop coming by and they forget about you. You are a member of 'the full' and are like a ghost to them. Going back to green after this is nigh impossible. They don't think to look at you again, and you might just miss that flank steak you've been waiting all night for. Believe me, you do not want to be the guy yelling across the restaurant begging for meat. What is a connoisseur of meat to do?
So, How is This Like Real Estate?
You might be just starting out in your second career. You have been starving all your days for a taste of that savory life that real estate brings. You were famished, but didn't even realize it. Then one day, you decide to start looking for a deal. Perhaps you saw an advertisement for a seminar, perhaps a family member or friend told you of the wonders of real estate. Whatever the reason, you made your decision to take the leap.  You made your decision and you set a date on the calendar to purchase your first property.
That first decision was hard. You didn't know what it was all about. You took a risk, but you bought your first property. You realize that really tasted good. It made you enough money to purchase the second property. That second deal wasn't so difficult to find. In fact, sellers and agents started to take notice that you were an investor, hungry, ready to make deals. And you took almost every deal you could find.
But then you started to notice that some deals weren't as good as others. Like that Brazilian sausage, some deals were downright terrible. You realized that you needed to be more selective if you were going to continue on. Your cash and credit were getting low and you had to turn down some good deals in search of that great deal. You had to turn down agent after agent who came to you with a deal. And they stopped calling you.
I used the word 'you' in those paragraphs because it is easier to blame 'you' rather than myself. This is what happened to me. I essentially turned my Brazilian Real Estate token to red. I took my foot off the gas. Once I had built up that cash pile my contacts had moved on. It took a lot of work that I had already done once before to become a player again.
The funny part is, the steakhouse doesn't really need that little token. It's just a gimmick. If you've been there, you realize that you can just wave the Gaucho off if he has something you don't like or waive him on if he has something you do like. You just need to be vigilant. In real estate, you always need to be 'on'. You always need to be looking. Set your criteria for great deals and take that deal when it comes along. Turn down the bad ones and don't regret. If the deal is great, you will find a way to make it work. Like in real estate, the next time I go to the Brazilian Steakhouse, I will always be 'on'.