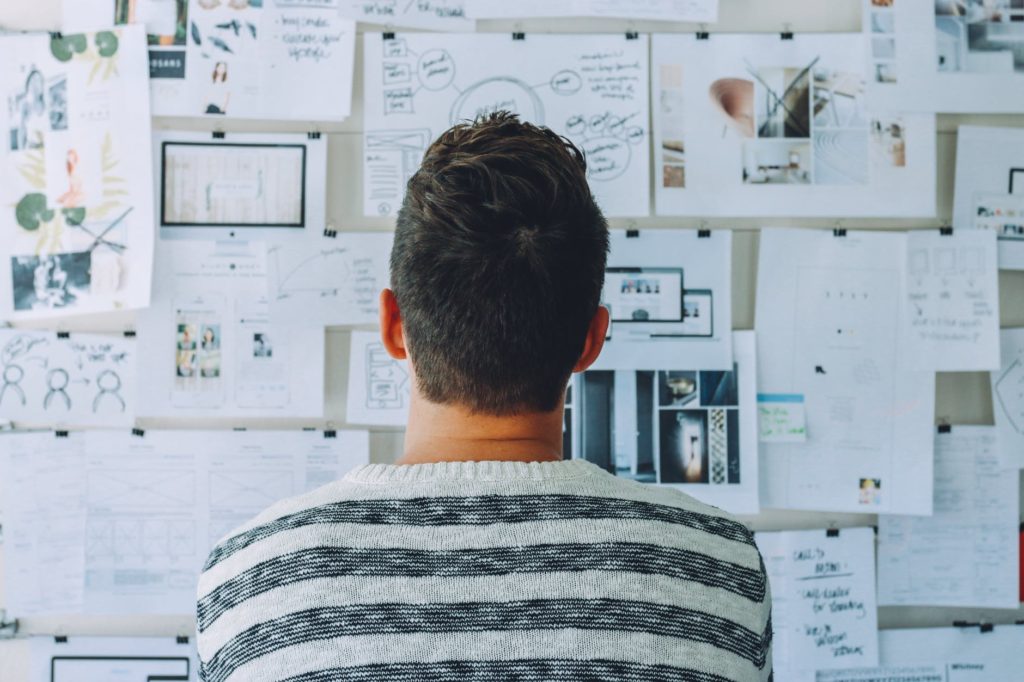 This one is not going to be for the weak of stomach. If you don't like the sight of poop, or blood, then you might want to skip this one: The sewer backed up in my apartment building.
Sewers are difficult things. They are buried and not readily accessible. They like to back up and are an awful mess. I bought an apartment complex that consisted of two buildings side-by-side. I went through my due diligence checklist and checking the sewer was right there. I wasn't about to get burnt by the sewer problem that I've seen many times before, so I asked the local sewer company to scope the line. Good job, DoctorEquity, you are a hero.
The problem was, they scoped one building but they couldn't get to the lines in the other building without pulling a toilet or cutting into a wall. Rather than pay for that expense and argue with the seller, I let it go. I had convinced myself that if one building was OK the other should be.
I knew there was a potential problem, but I convinced myself I was prepared. At least, almost prepared. And sure enough, there were roots in the one I didn't check, and the sewer backed up and I had to have a conversation with the insurance company.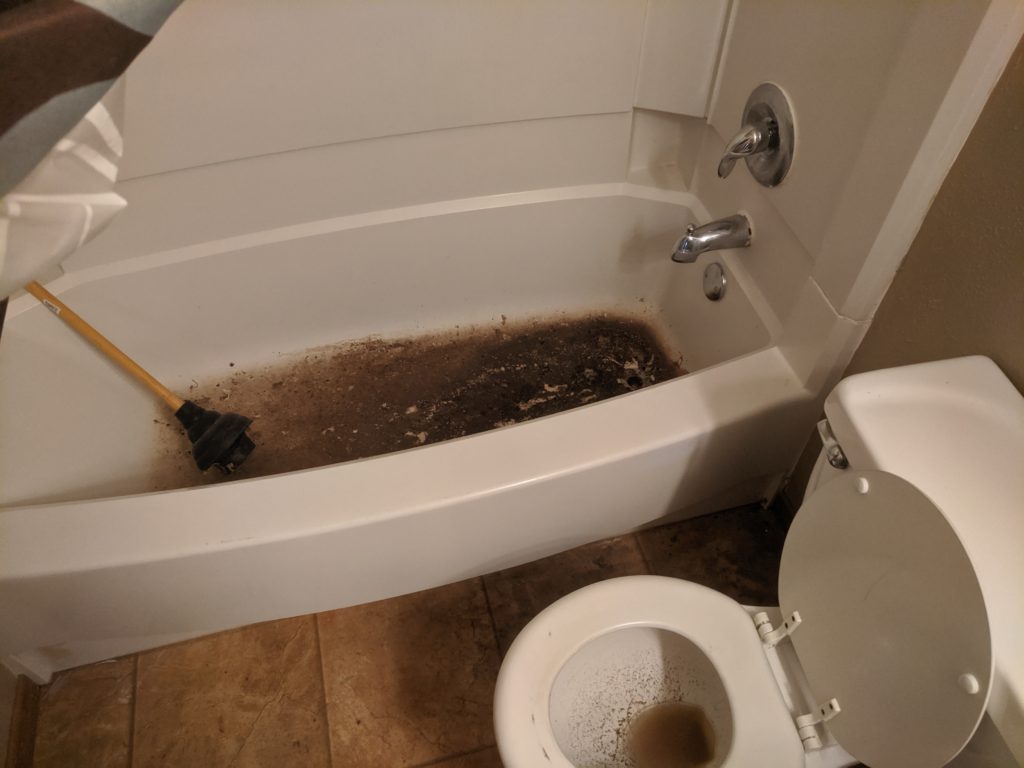 This happened a few years ago, but a recent ER event reminded me of it.
I was teaching a student and we got a call that a trauma patient was coming in. This was a pedestrian versus vehicle and those can sometimes be nasty. But usually, they are not. Usually, they are low speed bumps and bruises. Apparently, the guy had been walking home from the bar, so probably had a few to drink and wasn't watching where he was going.
Paramedics said he was doing OK, was complaining of some pain in his side, but conscious and alert. Trauma patients can be pretty messy, and sometimes we will get on a big waterproof (blood-proof) gown, boots, gloves, hat, and masks. Most time, those things just make you hot and sweaty and are unnecessary, but our training is to always wear them because, well, you never know.
I've seen plenty of trauma in the past few years, but every time I have managed to avoid a messy situation and so this time, with the paramedics telling me how good he was doing, I didn't take the proper precautions. Gloves alone, the student and I went into the trauma bay and waited.
Trauma patients usually have these dings, sometimes broken bones, but not usually too many new openings. This guy was no different. Just complaining of some pain in his side. A quick chest x-ray didn't show much but a rib fracture on the left side, but his blood pressure kept getting lower. We tried giving intravenous solutions and then blood transfusions but nothing worked.
We made arrangements to transfer him to a hospital with trauma surgical capabilities, but his blood pressure was still too low to transport. At that point, I made the decision to insert a chest tube. I've told you about these before. They are a life-saving procedure and are uncommonly needed in a trauma situation. This guy was getting worse before our eyes, so our training is to do anything we can to keep him alive. He might be bleeding into his chest and we would need to stop it.
I explained to the student that we would need to perform this procedure fast, but she could do it. Students may go through their entire medical school without ever doing this procedure, so it was a very rare experience for this student. Luckily, she was a quick learner and I walked her through the steps as she used a scalpel to cut a 2-inch hole in the chest and put a big forceps inside to feel that satisfying pop as you enter the lung space. The lung had collapsed and some blood had filled the chest cavity. The student had a little difficulty putting in the chest tube (a tube about he diameter of your pinky finger) all the way up to the top of the chest cavity, so I helped her. And that's when it happened.
The blood inside the chest went the only way it could go: right into the tube, which I had foolishly directed without thinking, right onto my feet. The only blood in the entire room not in a bag or body and it was now on my shoes! That won't come out, believe me.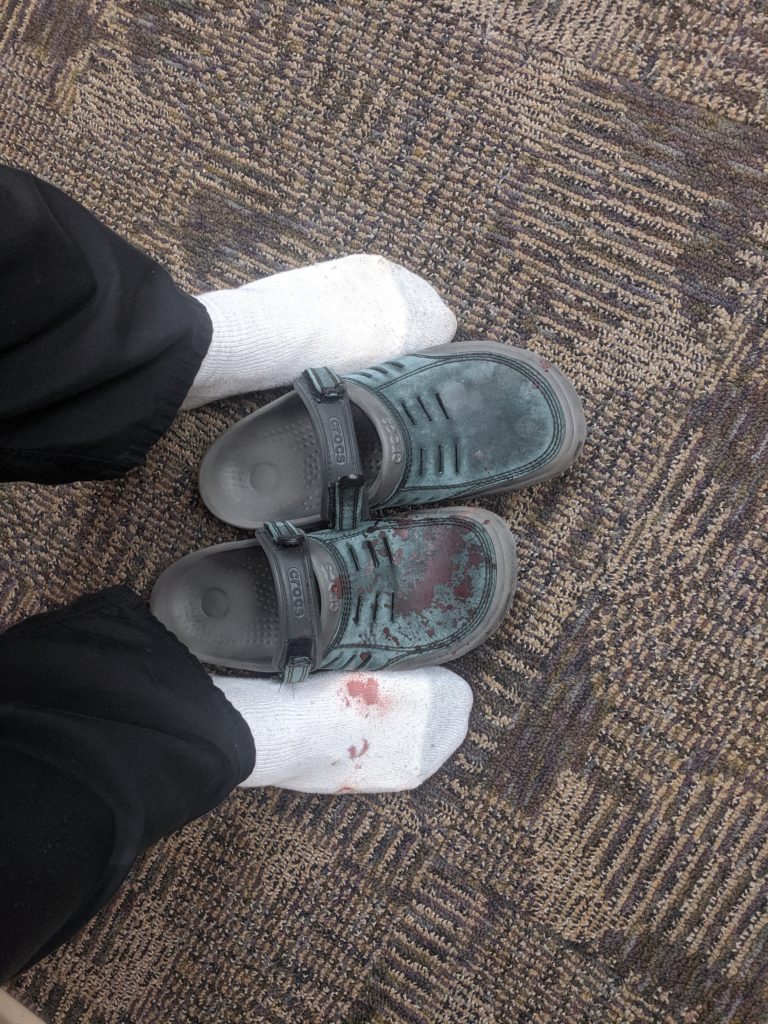 We saved his life. His pressures improved, and he was transferred by the helicopter.
We might think we plan well but then we fail to take that last step. Like not putting on the protective equipment, or scoping that drain. 99% prepared is unprepared. Make sure in your deals you have a checklist, and you check off every box. Every time.