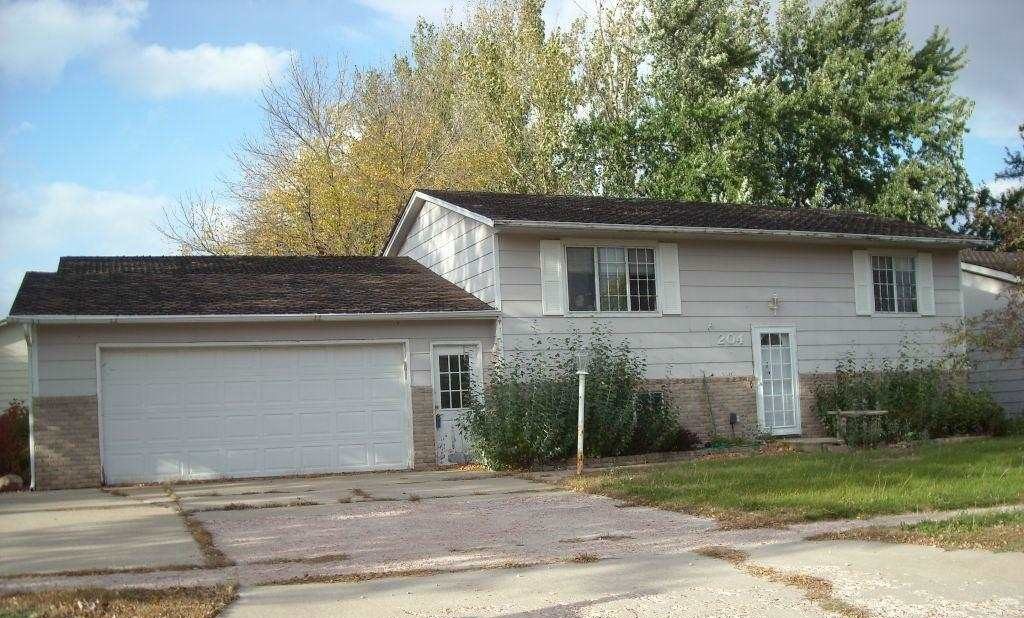 Yep. That's Dumpy. Hopefully you see the beauty on the inside.
Finally.
You have your team all put together and you have decided what type of property you want and you are ready to go. We are going to look through the lens that I did and find that first SFR (Single Family Residence) to purchase. Keep in mind SFR refers to a single building, what you look at as a house that only one family lives in. One unit in a duplex is not considered a SFR, it is a unit in a MFR (Multi Family Residence).
Today, we are going to get some detail of my first deal. This isn't the first home I owned, unfortunately. The other homes were expensive places that I personally lived in. They didn't make me money, they cost money.
As I told you before, we were doing an expensive thing: demolishing a house we had paid off only to get another mortgage on a new house in the same space. My wife didn't like the idea of pitching a tent in the yard for a year while demo and construction took place, so we needed to find a place to live. The obvious choice was to find a rental, but there was something that made me want to buy a house. I really can't say what it was. It was probably the money: I looked at only the monthly rent versus a monthly mortgage payment. Of course there are taxes and maintenance but I didn't have the wherewithal to think of those. It was a lot less monthly to purchase and that was that. These were pre-Rich Dad, Poor Dad-reading days for me.
We used an agent who was a friend of my wife's but we went through the trouble of identifying the properties we wanted to look at ourselves. We really didn't have a plan, but we thought it would be good to buy a fixer-upper. We ended up finding an 1800 sqft (square feet) 3 bedroom / 2 bath split foyer in a suburb style residential area. It was a corner lot of about 0.4 acre. A split foyer was very popular here in the 80s and they are a dime a dozen. The houses' shape is a rectangle, with a front door in the middle. Then you can go up a ½ flight of stairs into the upper level, or go down ½ flight of stairs into the basement, which has windows throughout and is usually half way under the level of the ground. I like these properties because they aren't typically expensive, and the basement doesn't always feel like a dungeon.
We looked through this place and it was trashed. That image above, well, it was the only picture on the listing. When that happens you know the inside will be terrible. They couldn't find more than one single picture of the place to show potential buyers! It was an REO (real estate owned) which means that it was a foreclosure and had been repossessed by the bank. The asking price was $119,900. I had some handyman experience on our other houses in the past and could see it would need a new water heater, carpets, paint, new kitchen countertops, and addition of a space for a dishwasher. We really didn't have any idea of ARV (after repair values), which is the price a fully repaired house should command but we thought that 120k was well below ARV and must be some sort of good deal.
Plusses:
Large lot
Fenced in backyard
Storage shed
Deck on back of house
150 sqft addition off kitchen
2 car garage
400 sqft addition on back of garage for a workshop
Storage above the garage in the space between old roof line and the new one for the addition
Minuses:
REO, so the bank would not renegotiate based on inspections
REO, and the bank would take a long time to make decisions
There would be a lot of work to do
The whole place needed rehabbing, new paint, new flooring, entirely new basement bathroom, new roof, siding repair, new concrete driveway, trees trimmed, refinish deck, new screen door, new windows in dining room addition, leaking skylights in the addition, couldn't test plumbing as water was shut off
We purchased that crazy place on our first offer of $106,000. We got a residential loan from the bank as we planned to occupy it ourselves. We were able to use our land (from the demoed house) as collateral and so didn't have to put anything down. The interest rate was 4.63% and our monthly payment was $1100.
It was amortized over 10 years. That was kind of silly in retrospect. In those days we were in loan pay down mode and we hated having any debt, so we felt we could float $1100 a month (we easily could) and fix it up while living in it, then rent it out and be cash-flow neutral. We had no idea that taxes, insurance, and repairs would be so much. It turns out we took a loss every month on that place even though it was such a good deal, simply because we did the financing like we did.
What we didn't realize was how much repairs were actually needed. We did realize that when we turned on the main and the basement turned into a water park. Not the fun kind.
But that story will have to wait for next time.