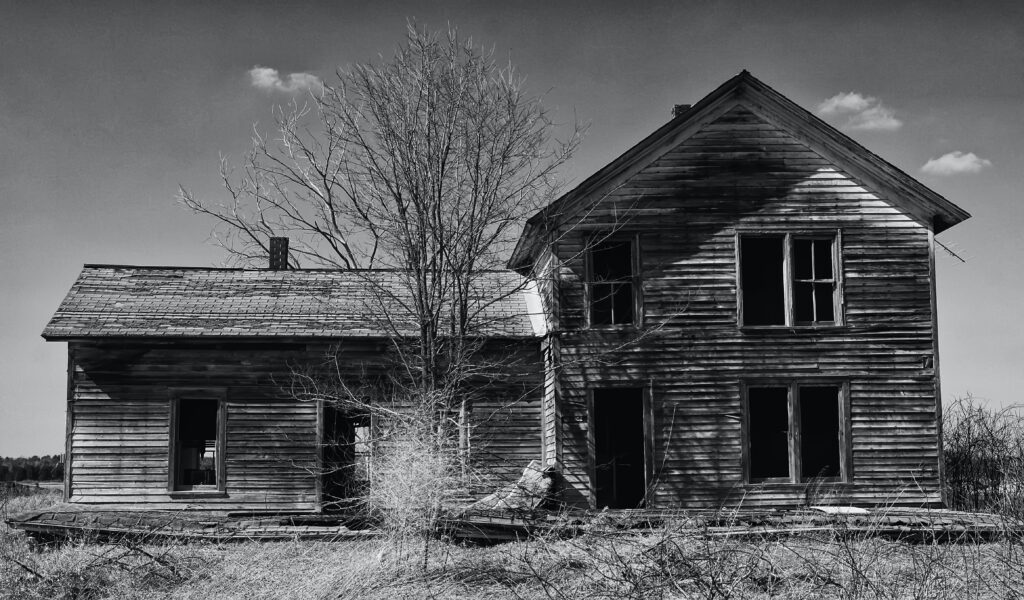 New construction always has an allure. You get everything new and shiny and usually have no repair issues for a while. The downside is the cost.
Building
Developing land is a big topic and beyond the scope of this post. There are a lot of sites that are marketed as build-ready, which means that they have utilities up to the property line. All that is left is to get started with the foundation. These properties have a lot of the work already done but their cost reflects that. You might pay upwards of $50,000 an acre or more for bare land like this.
Fixer-Upper
On the other hand, a fixer-upper is already built but it has multiple repair issues that need to be addressed. There is more uncertainty with these properties. Though you will likely have an inspection done, things can be missed. These things can cost you dearly if not in the budget.
The Right Now Part
Right now, interest rates are high, and the cost of borrowing money is high. Either with building or buying, you will be borrowing money probably. Or maybe not, if you are rich. It really doesn't have an impact on one or the other more. The difference is the cost of land and building. Right now it is easier to find a builder to do a whole building than a few repairs. Unless you are doing it yourself, a fixer upper might be more difficult. The cost of building on the other hand is getting much more expensive.
The real answer is about where you are at in your investments and how much liquid cash you have. Building is going to probably be easier to get a loan if you are going with a reputable contractor. The bank will be more restrictive with financing if there are a lot of repairs to do. If you have liquid cash, fixing might be better for you. If you lack experience either way, you will have a higher risk of losing money.
Which is Better?
Right now, value is to be had mainly on houses that require large rehab. These are typically ones that can't get a loan in their current state. For those with experience and cash, the fixer-upper can be a great value right now. For the rest, there is some value to be had with building, but the margin will be low, and the return is probably not seen for a year. Maybe buy a commercial office building instead.