Welcome back DoctorEquity readers! This will be the first post in a long (in terms of years) series on becoming a developer. Let me start by saying: I am not a developer. I'd like to be. Come along with me on this process and hopefully we will learn how together!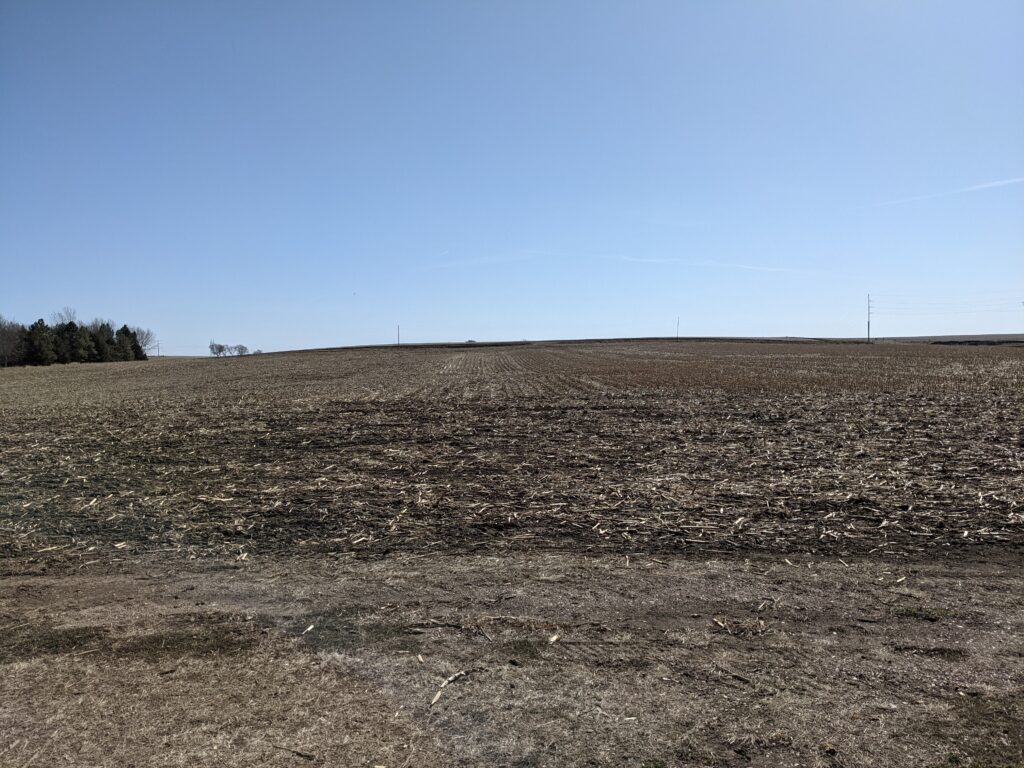 Here's some land outside of the city. It looks flat. I think the city is moving out that way sometime soon. It is about 30 acres of land on the corner of two main roads. Most importantly, I contacted the owner and he is willing to sell (for the right price, of course) It would be nice to own that piece of farmland. I could just sit on it for a few years, and when the city comes my way, I can turn it into houses, convenience stores, motels, and any number of other profitable enterprises.
My thoughts go something like this: It sure would feel good to turn that flat land into something bigger. Of course, not everybody feels the same way. Neighbors might value their open space that would go away and they might be upset at me. The county and state taxes land at a certain amount if it is farmland, but the tax rate will go up once it is developed. Isn't there a significant cost to develop the land? When will the city annex the land? Will the city allow me to develop what I want? Aren't there issues with utilities to think about?
So many questions. Like anything, getting started is the hardest part. I better educate myself. I just ordered the book Getting Financing & Developing Land by Michael C Thomsett. I'll start asking questions on social media. Here's my Bigger Pockets Post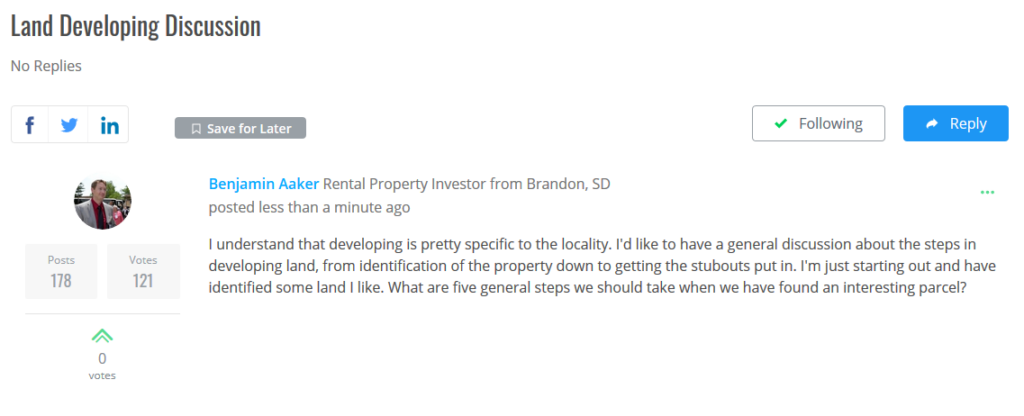 And Instagram and LinkedIn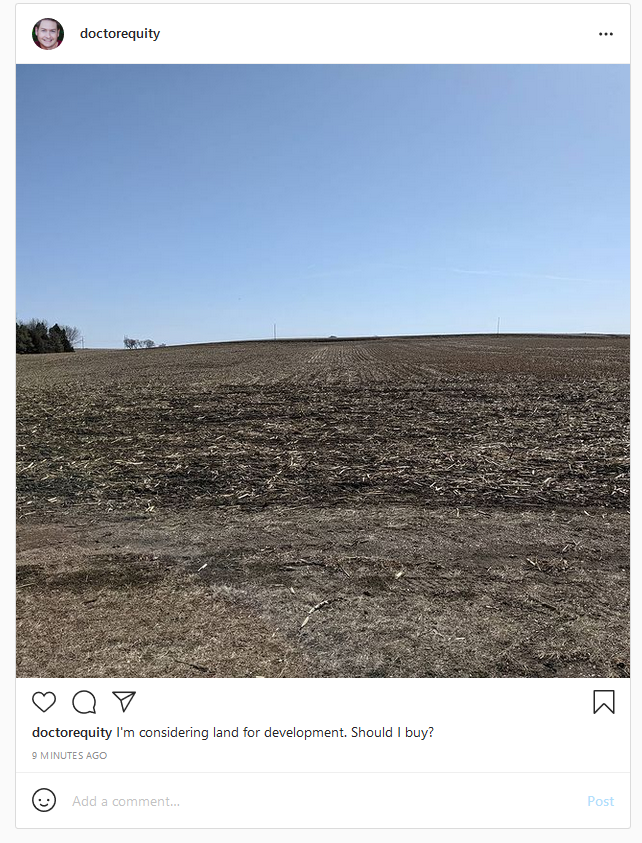 I'll let you know how it goes.