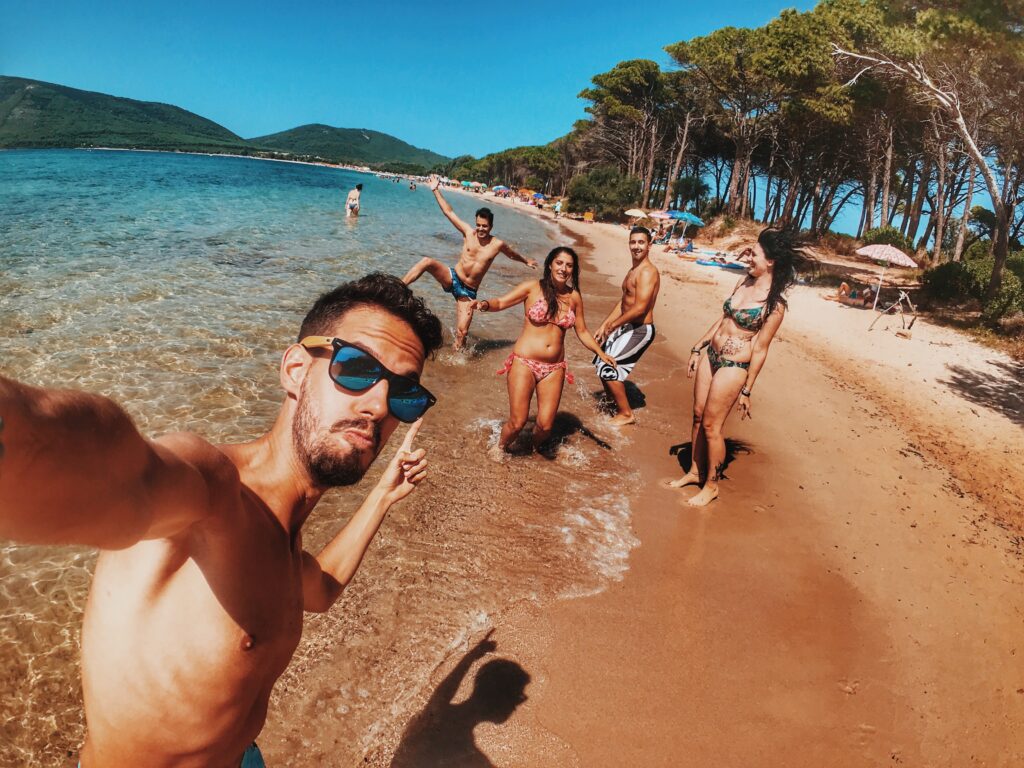 Who doesn't want to have a condo planted somewhere far away in a beautiful place, at the ready for any time they want to take a vacay and get away from the hubbub of normalcy? After all, I spend about a grand just on a week's worth of lodging whenever I go. It would be great to recapture that and have an investment making money for me the rest of the year. Wouldn't you like that too?
If you are like me, you'd rather stay in a vacation rental than a hotel. You want to be able to cook your own food and have the amenities of a home. You want to get a code emailed to you and be able to open the door at any time to start your vacation. You want a lot of space instead of a cramped studio-style hotel room. You want to be in walking-distance to touristy things but not right on top of them. You want to be able to walk to the grocery store. I had these things in mind when I started my search.
I identified a great location: Pinellas County, Florida. It works great for me as Allegiant Airlines has a nonstop flight from Sioux Falls to St. Petersburg. 2 hours, 40 minutes, and a 20 minute Lyft to the beach with a stop for a six pack and I'm in paradise. This in mind, I started to narrow down my specific location. It would be within one block of the beach, but not directly on the beach, allow short-term rentals, be in walking distance to a grocery store, and near the tourist hotspots (other than the beach, because there are literally 10 miles of tourist hotspots if you count the beach, which is why I love this location).
I gave my agent the criteria and started the search. I got back a lot of weird places called condo-tels. What's a condo-tel you ask? I had the same question. It's a type of condominium, built by a developer, with individual units sold to buyers who would then rent out their units like a hotel. There is typically on-site management and people can check in like a hotel. More recently, these condo owners have been turning to online rental services like Airbnb to help them rent. They put an electronic lock on the door. They are nearly indistinguishable from a condo that allows short-term rentals. Except for one detail: banks are terrified of them.
I Can't Get a Loan???
Right, high performer, multiple unit investor, low debt-to-income ratio, can't get a loan. I talked to ten bankers and they are all falling over themselves to give a loan, right up until they find out it's a condo-tel. "We don't do those right now." And silence. Is all I hear. Why? "Too risky right now." In fact, on two occasions, the bankers assured me I could get a loan, went so far as to tell me that I might not understand the difference between a commercial loan and a residential loan, but, "No problem, It'll be OK," only to say "No" later. So frustrating.
No Problem. I'll Pay Cash
Next, I found a property and made a cash offer. Asking price! The place was a great deal. Got the inspection done and there were a ton of repairs to do. All internal things like electrical and plumbing updates. I had figured there would be some work but this was pretty big. These things don't usually deter me, though. I would find out the cost and ask for a credit. No big deal.
I went ahead and got contractors in there to give estimates but a funny thing happened. The insurance agent asked for a 4 point inspection. I had no idea what this was so I forwarded my inspection over. This was unsatisfactory. Apparently in Florida this 4 point inspection is required and must all be perfect before insurance can be issued. The inspector said the place would fail. I was paying cash so there was no bank to hold this up, but I would have to take possession on a place without insurance. Hazard insurance was one thing, but not having liability insurance would be a huge risk. Not to mention having the place and not getting rent for 1-2 months as repairs were completed.
The only thing left to do was to ask the seller to do the repairs. He politely said, "No way," I can only assume. And the deal was dead. But I'll keep trying.
Free Advice for Purchasing Your Condo
Find the best location.
Gather your real estate agent, insurance broker, banker, and make sure you know what criteria is needed for your search.
Make sure that your banker will deal with your type of property.
Find out what inspections the bank and the insurance company wants.